With the return of the
Great British Sewing Bee. I am attempting
to sew more clothes just for me.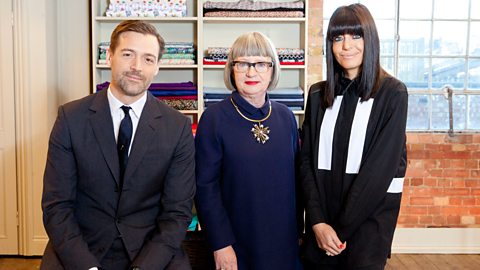 http://www.bbc.co.uk/programmes/b03myqj2
I really enjoyed last nights show and it
seems already quite obvious who the
adventurous dressmakers are.
Someone always has to go on the first
show and I'm always gutted for them.
I always think that nerves may have got
the better of them and therefore they
don't make the best garment they could
have done.
With Esme Young joining the GBSB ,
a
fresh set of
eyes and a different view
will hopefully add
more fun. I thought she
was so kind and helpful towards the contestants.
So back to me.
Knitting has been on my mind and in
my hands. It's been literally decades since
I knitted a garment.
So tah dah.
Here are the two jumpers I've made.
Both really simple. My bad tension shows
up quite well on the lilac jumper ( I am not
complementing myself). I'm going to make
another in better yarn. Hopefully
my bad stitches will not show up as easily.
The pattern is called Rectangela,
and is courtesy of Berroco.
You can find the pattern on their
website
I really like the design of this
sweater, although
some days I'm
not too sure about
the
yarn I picked. It reminds
me of a cardigan I had as a child.
Saying that I wore it a lot over
winter.
The pattern is from Prima
magazine May 2015. I will make it again
but in a plain yarn as
the pattern design is hidden
in the variegated yarn.
Thanks for buzzing by. I was thrilled to see
some friendly bloggers leaving comments
on my last post. You are so kind.
Bye for now.